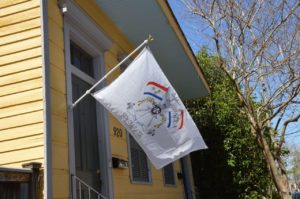 This will be short because I have more things to do than I have hours to do them, but I can not let this day go by without acknowledging one of my favorite ladies. She came into my life (or I guess I came into hers rather reluctantly) twenty-two years ago and quickly worked her way right into my heart, and today she turns 300 years old.
Happy Birthday, New Orleans!
From your people to your food to your music to your architecture, and especially your spirit, you are one-of-a-kind. Sure, you have your flaws…we all do…but somehow yours just seem to make you more endearing. I used to say that I'm not from here but my soul is, and that sentiment remains true. Your "new" has never worn off for me, and, in fact, I find new things to love about you every day. So, on your birthday, I just want to say thank you for all the joy you have brought to my world. Here's to the next 300!